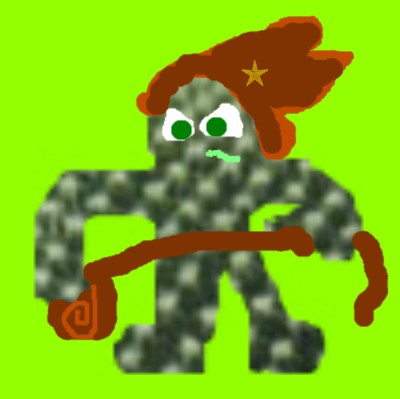 "Three Spikes and Your Out!"
Cactus
Biography
Edit
Once just a cactus, Alamoe would stand still doing nothing in the desert, till one day a group of desperatos attacked a traviling stage coach. He knew he had to do something so, he took a rope and lasoed the Varments. With this action he went to be a Skylander to protect all of the other innocent by-standers.
1: Lasso
2: Cactus Shield
SOUL GEM: Prickly Pears
Additional Attacks
Edit
Long Lasso
Over Grow
Covered in Spikes
Lasso Whip
Two Ropes
Lasso Gathers Items
Exploding Cactus
Reflective Shield
Tall Teratory
The catchphrase Three Spikes and Your Out, is a reference to the baseball Three Strikes and Your Out!