"Stump on the tongue!"
-Arbo's official catchphrase
Ent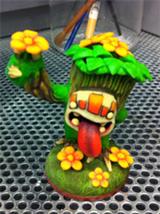 Biography
Edit
Arbo originally helped the Skylanders in places like the Tree of Life, but one day, Eon offered him the chance to be a Skylander, and he said yes.
Basic Attacks
Edit
Toungue Attack
Punch
Soul Gem: Headbutt
Toungue Is Longer
Toungue Does Increased Damage
Punch Combos
Punch Does Increased Damage
Punch Does Even More Increased Damage
Ad blocker interference detected!
Wikia is a free-to-use site that makes money from advertising. We have a modified experience for viewers using ad blockers

Wikia is not accessible if you've made further modifications. Remove the custom ad blocker rule(s) and the page will load as expected.