"Bite & Bull!"
Bull shark

Species:
Bullshark
Gender:
Male
Element:
Water
Role:
Skylander
World:
Skylands
Appears in:
Skylanders: Mixers
He's a Water/Earth shark and a bull. 
Elements
Edit
Mixers
First:Water
Secondary:Water
Normal
Water
Biography
Edit
In progress
Abilities
Edit
Moveset
Big Bite:Bites at the enemy.
Crusher:Jumps into the air and crushes right into the enemy.
Basic Upgrades
Bull Biter:Big Bite is stronger
Crushing Cannon:Crusher is stronger
Matadore Charge:Charges and runs forward with his horns to the enemy
Path 1
Bites
Attack 1:
Attack 2:
Attack 3:
Path 2
Crushing
Attack 1:
Attack 2:
Attack 3:
Soul Gem
Soul Gem abbilitie 1: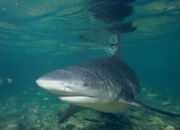 The bull shark is a real animal
Gallery  
Edit
Ad blocker interference detected!
Wikia is a free-to-use site that makes money from advertising. We have a modified experience for viewers using ad blockers

Wikia is not accessible if you've made further modifications. Remove the custom ad blocker rule(s) and the page will load as expected.