"Let's dig it!"
Edit
Earth, Skylanders Falling Flocked, Worm
Biography
Edit
Earthwool was a species of giant worm that ate rock. One day Earthwool drank a potion that made him grow larger than the other worms. One day, Earthworm saw a signal of a legendary chompy attack and saved the whole worm village. He is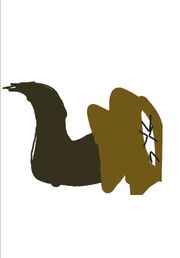 now a brave and strong member of the Skylanders Falling Flocked team.
1-Bite
2-Burrow
Soul Gem: Jump Bite
Additional Attacks
Edit
Rock trail
Enemy chomp
Damage trail
Path 1-Bite Attacks
Edit
Sneak biter
Bite around
Chomp combo
Path 2-Burrow Attacks
Edit
Ground sneaker
Tail-quake
Bigger quake
Ad blocker interference detected!
Wikia is a free-to-use site that makes money from advertising. We have a modified experience for viewers using ad blockers

Wikia is not accessible if you've made further modifications. Remove the custom ad blocker rule(s) and the page will load as expected.