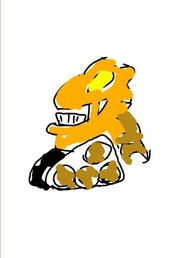 "Power the gears!"
Edit
Tech, Sheep, Skylanders Falling Flocked, Male Characters
Biography
Edit
Gearcrusher was once an arkeyan robot but didn't like the idea. There was nothing he could do about it until a skylander prisoner came to his working area. Woolgrower was captured and was trying to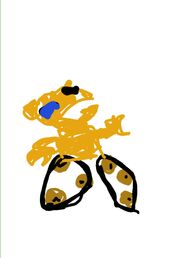 escape when he came across Gearcrusher. Woolgrower and Gearcrusher defeated the arkeyans and escaped. Gearcrusher is now the most technical member of the Skylanders Falling Flocked team.
1-Pinch
2-Chomp
Soul Gem: Arkeyan Pinch Combo
Additional Attacks
Edit
Smoke trail
Crush
Chomper
Path 1-Pinch Attacks
Edit
Mega-pinch
Backfire
Cut
Path 2-Chomp Attacks
Edit
Chain chomp
Bomb-proof
Super crush
Ad blocker interference detected!
Wikia is a free-to-use site that makes money from advertising. We have a modified experience for viewers using ad blockers

Wikia is not accessible if you've made further modifications. Remove the custom ad blocker rule(s) and the page will load as expected.