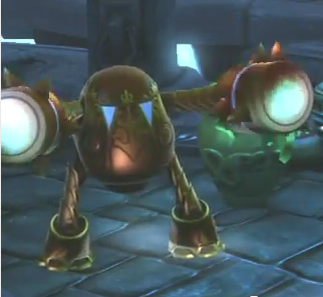 "Let's see who Blasts! Last!"
Arkeyan Ultron
Biography
Edit
Lost to the Arkeyans years ago, he was frozen at the bottom of the sea. After the Skylanders melted The Empire of Ice, he appeared glowing and lively. Eon gave him a position as a Skylander, and upgraded his cannons.
1: Blaster Cannon
2: Missal Drop
SOUL GEM: Photon Cannon
Additional Attacks
Edit
Arkeyan Armour
Blast Off!
Triple Missal
Double Blast
Multi-Shot
Charge Cannon
Surrounded By Missals
Missals Range Farther
Missals Seek Enemies
Ad blocker interference detected!
Wikia is a free-to-use site that makes money from advertising. We have a modified experience for viewers using ad blockers

Wikia is not accessible if you've made further modifications. Remove the custom ad blocker rule(s) and the page will load as expected.