"
Rage the Cage!"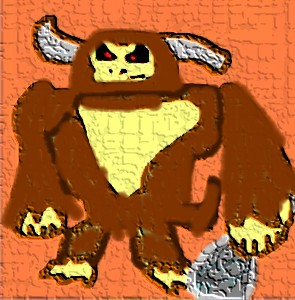 Beast
Biography
Edit
Skrill grew up alone in a Cage at the Abandoned Zoo, there he would practice fighting with his club, and eventually was founded by Eon and recruited as a Skylander!
1: swing club
2: Horn charge
Soul Gem: Earth Pound.
Additional Attacks
Edit
Spikes on club
Gravel Grip
+5 speed with horn charge
Club can grab food
Larger club
Swinging ranges farther
Mighty Earth Pound
Trail of gravel
Minotaur's strength
Ad blocker interference detected!
Wikia is a free-to-use site that makes money from advertising. We have a modified experience for viewers using ad blockers

Wikia is not accessible if you've made further modifications. Remove the custom ad blocker rule(s) and the page will load as expected.