"Three in a Row!"
Sloth Machine
Species:
Three Toed Sloth
Gender:
Male
Element:
Tech
Role:
Skylander
World:
Skylands
Appears in:
Skylanders: Mixers
He is a sloth in a slot machine suit.
Biography
Edit
When he was a young sloth his grandpa took him to the casino.He admired all the fantastic games but most of all the slot machines,so when he grew up he made a suit out of slot machine pieces.He then got a message from Eon to join the Skylanders.
In Progress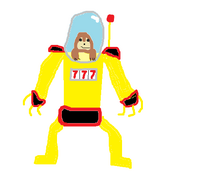 The Making Off
Edit
In Progress
In Progress
Ad blocker interference detected!
Wikia is a free-to-use site that makes money from advertising. We have a modified experience for viewers using ad blockers

Wikia is not accessible if you've made further modifications. Remove the custom ad blocker rule(s) and the page will load as expected.