"Grass Chop!"
Magic, Sheep, Male Characters, Skylanders Falling Flocked
Biography
Edit
Spirito was once an enchanted piece of grass trapped in a jar. A scientist was pouring liquid magic into the jar but suddenly poured too much in. Clouds formed inside the jar and then something sliced the jar top in half. Spirito escaped into the clouds. Spirito is now a member of the Skylanders Falling Flocked team.
1-Slice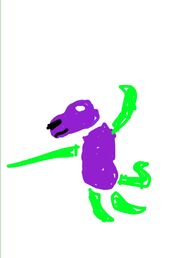 2-Storm blast
Soul Gem: Ultraslice
Additional Attacks
Edit
Stormwhipper
5-slice
Minupult
Path 1-Slice Attacks
Edit
Mineslice
Superslice
Megaslice
Path 2-Storm Attacks
Edit
Tornado
Hurricane
Cyclone
Ad blocker interference detected!
Wikia is a free-to-use site that makes money from advertising. We have a modified experience for viewers using ad blockers

Wikia is not accessible if you've made further modifications. Remove the custom ad blocker rule(s) and the page will load as expected.