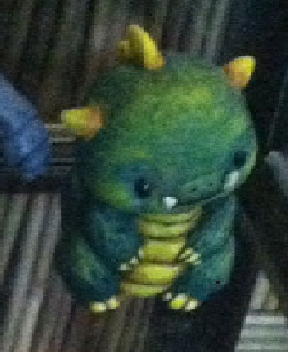 "Look out Below!"
Grub-Dragon Hybrid
Biography
Edit
A Mystical Wizard Orginization heard about the accident with Wrecking Ball, and thought that they could make great pets out of Magic Grubs. While they were fixing the brew, Thumpy ran in, and landed in the brew, giving him a grub-like form and grub-like abilities. Eon found him and made him a Skylander. Due to their similarities, Thumpy and Wrecking Ball became good friends. Note that Thumpy would have all the same attacks as Wrecking Ball.
Ad blocker interference detected!
Wikia is a free-to-use site that makes money from advertising. We have a modified experience for viewers using ad blockers

Wikia is not accessible if you've made further modifications. Remove the custom ad blocker rule(s) and the page will load as expected.